Praise | Book Website | Excerpt | Reading Guide | Buy Me!
A Rolling Stone Gathers No Moss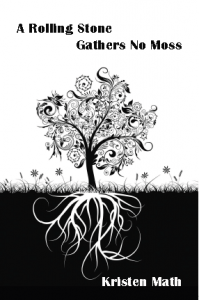 Kristen Math had it all. She was married to her best friend, Thomas. They had four young children and a baby on the way. After struggling through a difficult childhood, she built her life around her family.
When she was sixteen weeks pregnant, Kristen was diagnosed with cancer. The fight for her life and for the survival of her unborn baby unearthed
her darkest memories. When she was at her lowest point, cancer provided her with the unexpected opportunity to confront the past and finally face herself.
Kristen's battle with cancer is a story of courage and redemption. It is proof that in the darkest hours of our lives, we can find strength and healing.