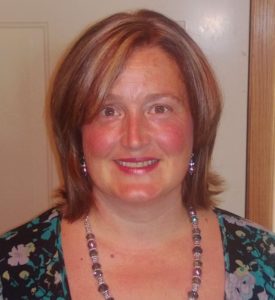 I earned my MS in Molecular Biology in 2001 and spent a significant part of my adulthood pursuing coursework in biology and molecular biology in order to work in a science field.  All of that changed on December 15, 2005, when I was diagnosed with cancer while pregnant with my youngest child.  I was left to navigate my pregnancy with few resources.  As I grew stronger, I began working for "Hope for Two", an organization that provides support to women who are diagnosed with cancer during pregnancy.  Helping other women struggling to make decisions and cope with the diagnoses they had been given, left me asking if science was the direction that I wanted to continue to take my life in.  At the same time, my oldest child was diagnosed with autism.  I began searching for resources for adolescents and discovered that there were few in our area.  My determination to develop resources and network with organizations providing help fueled my interest in returning to graduate school to study counseling.  After completing my MA in counseling, I began working at Developmental Diagnostics, in St. Joseph, MN.  I counsel children, adolescents and young adults with autism, depression, anxiety, PTSD, ADHD and selective mutism.
What is your theoretical orientation:
In my work with children, I often use play therapy as a vehicle for working through difficult emotions.  I also employ cognitive-behavioral methods as well as a narrative approach.  Many of my clients benefit from direct skills work, whether that is working on social skills, life skills, or learning how to cope with anger and frustration.
Contact Kristen:
Developmental Diagnostics
15 E. Minnesota St., Suite 105
St. Joseph, MN  56374
(320) 363-8055